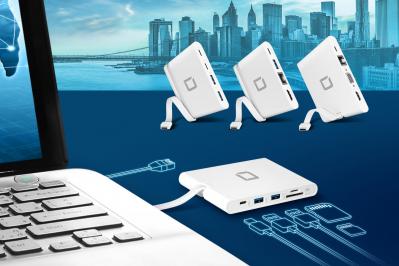 January 9, 2020| 217
The working models are currently experiencing more change than ever before. Modern technologies are innovating the "how" and "where" and opening up new opportunities and perspectives for companies.
Video conferencing and working in virtual teams, with colleagues in different locations made workers spend less time in the traditional offices. The Internet and mobile devices like the compact docking stations and USB hub solutions from DIOCTA make it possible to work flexibly at any location and at any time.