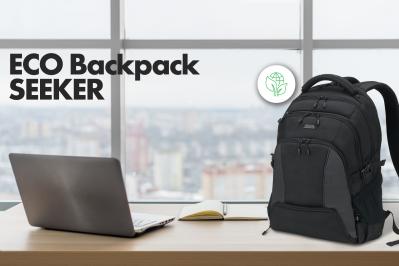 November 19, 2020| 257
The SEEKER backpack is perfectly suited to a day at the office, followed by whatever else you might have planned for the rest of the day. The backpack is made from 16 to 19 recycled PET bottles and each of the four main compartments holds plenty of storage for work and leisure alike.
Find out more about how the SEEKER backpack allows you to carry things in comfort while keeping everything organised.