DICOTA. Die Computer Tasche.
In the beginning there was the notebook. Today, we are fully committed and passionate about making your daily mobile life more convenient and safer.
A tradition of expertise in making bags
Computers first became mobile in the early nineties and we wanted to play a part in their transportation. And that's how DICOTA was born, with the name – the computer bag – remaining relevant right until this very day. DICOTA has been the first port of call for highly functional, premium quality carrying solutions for 30 years now, as well as the market leader in Germany, Austria and Switzerland.
The brand's German heritage has been preserved to this day. Since the management buyout in 2013, a Swiss element has also been added: a comprehensive focus on a sustainable partnership with customers, suppliers and our employees. A great combo as we think and say at DICOTA today: Swiss at heart, German in mind and internationally focussed.
available in 60 countries
Full speed ahead
We currently operate our own subsidiaries in Germany, Hong Kong and Dubai, and orchestrate the activities of our international group from the Swiss headquarters. Competent employees and partners help us to ensure close proximity to customers and understand markets in over 60 countries. The course is clearly set for growth. The owners of the DICOTA Group focus on having a healthy, consistent and well-conceived expansion strategy, resulting in the constant addition of new markets that support the brand's core values: reliability and perfection right down to the last important detail.
The end customer is always the main focus, even in the indirect sales model. All activities, from the first product idea to quality control, are solely and exclusively geared towards their satisfaction. As a member of BSCI (Business Social Compliance Initiative), we attach great importance not only to ecological but also to social sustainability.
And thereby complete the cycle. From suppliers to employees as well as you, our valued customers. We cultivate personal relationships and always keep in contact. Even through social media channels, which we've been using for a few years now. Follow us on Facebook, Instagram, YouTube oder Twitter and find out all the news about DICOTA first-hand.
The owners
As an owner-managed company, we are close to customers. Do you have any questions about DICOTA management? We'd be glad to help you: [email protected]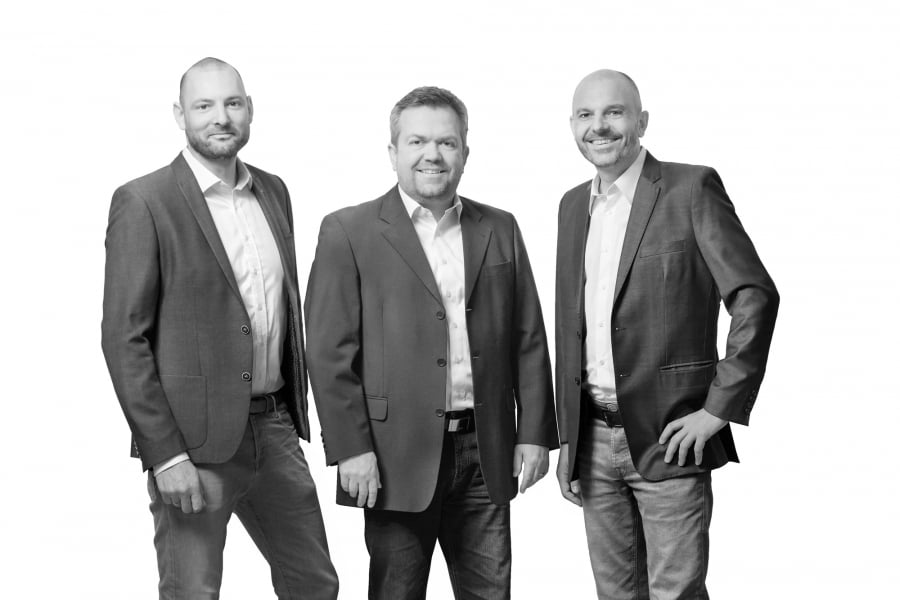 Stephan Meyer has a degree in Business Administration and Management and is responsible for the branch office in Hong Kong. As Chief Product Officer, he is responsible for development, procurement and supply chain management. Stephan started as a trainee at DICOTA in 2003 and is now co-owner of the DICOTA Group. His key areas of expertise include his strong analytical abilities, knowledge of optimised production-oriented development and the necessary share of patience in international procurement.
Michael Mühlenbruch is a wholesale and trade export merchant, and in 2002 he was the head of corporate accounts and sold the first notebook bags to customers. Today, Michael is the Chief Sales Officer. He oversees a large international network, observes customer requirements and is bursting with good ideas. Since the management buyout in 2013, Michael has been an entrepreneur – agile and full of motivation.
Ruedi Nauer has a degree in Business Administration and rounds off the DICOTA Group's management team as the CEO and President of the Supervisory Board. Since 2006, when he took over DICOTA's Swiss representation, mobile carrying solutions have been his daily passion. Questioning what already exists, creating something new, thrilling the team and customers – that's what makes Ruedi stand out. Today, he runs marketing, finance and IT whilst also gladly taking care of his beloved customers.
One for all. All for you.
People make the renowned difference. Outstanding achievements are only achieved by motivated and reliable colleagues. One's scope of duties plays less of a role as does the daily motivation to make everything even a little better. That's how we live at DICOTA.
The team stands out thanks to a healthy mix of experienced employees and young specialists. DICOTA educates trainees in Germany and Switzerland and provides them with realistic work-related tasks.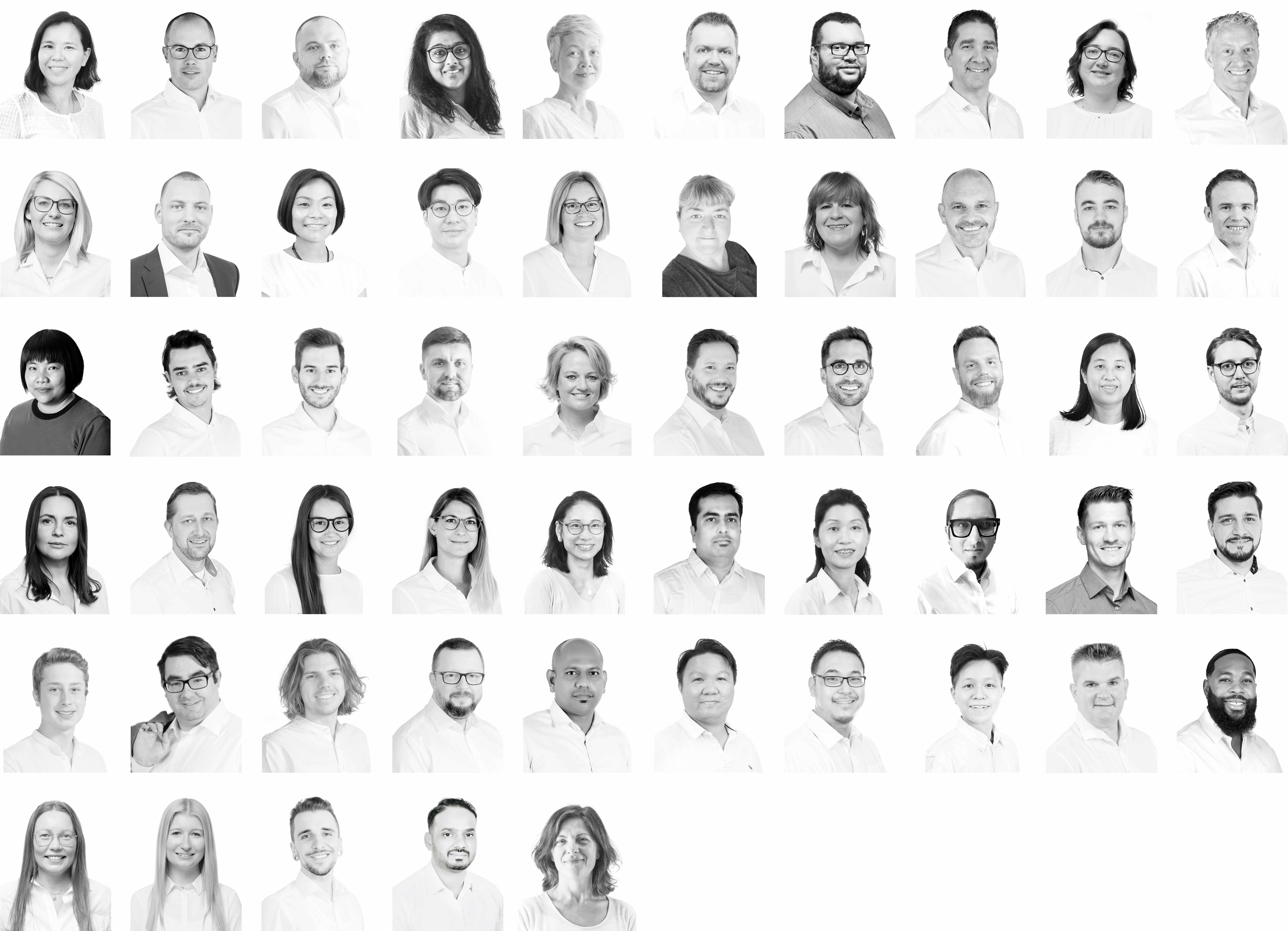 Become a part of the DICOTA family
Looking for a challenging task? Do you want to prove your skills in an international market environment and further develop them? At DICOTA, you're in charge of actively shaping your future and can use your skills in a dynamic and fulfilling work environment.
As a leading brand for first-class bag solutions, we develop inspiring solutions and are extremely dedicated to our customers. Our employees are the foundation for our success. We promote their skills so that they can proudly and passionately play a part in exceeding expectations every day.