Individual solutions. For you.
Every company is unique. DICOTA develops the perfect bag for you, ideally matched to your needs.
Put the spotlight on your brand
Whether as a high quality, personal thank-you to your clients or for the protection of your employees' valuable tools – you carry your brand into the world with personalised DICOTA bags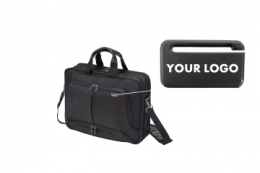 The products are designed so that even small quantities can be individualised with your logo. We would be happy to show you our great variety of logo branding and to design sophisticated concepts for you which really catch the eye and leave an impression.
Just ask us: [email protected]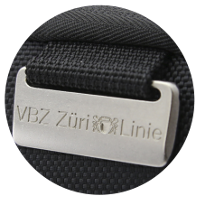 Laser engraving
The laser burns your logo down to the last millimetre
on the metal plate. A an elegant and delicate
presentation of your brand.
Screen printing
The design is printed directly onto
the fabric. Make a permanent
statement in your company colours.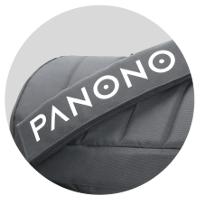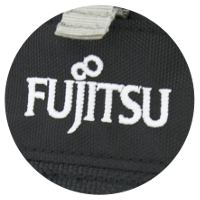 Stitching
Modern machines will stitch the logo
on the metal plate. A an elegant and delicate
presentation of your brand.
Pad printing
This technique can be applied to most
surfaces and creates a
clear print even with fine designs.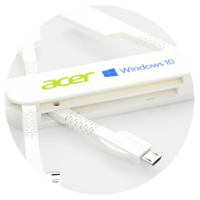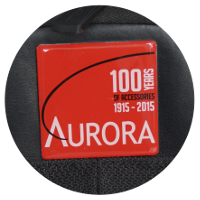 Doming logo plate
With this technique, the logo is printed
onto a plate and then provided
with a fine 3D coating.
Tailor-made down to the last detail
The challenges differ industry by industry – as do the expectations and needs for professional carry solutions. Not all of these requirements can be met with a standard product. In these cases, our tailor-made offer perfectly matches the user's different working situations and equipment.
Dialogue is the key to success here. Our specialists will listen to you, ask you the right questions and advise you comprehensively. Our design team can turn even the most unusual idea into a real concept. So you get a tailor-made solution that suits you 100%. Individually and fitting your corporate design and budget.
You can count on the expertise and cross-industry experience of your DICOTA team. Take advantage of the added value we offer in the fields of materials, functionality and manufacturing technologies. User satisfaction increases, efficiency increases and cost targets are naturally complied with. We call that a win-win-win approach.
Comprehensive full compliance with EU legal provisions are a matter of course for us. But we go one step further and check compliance with REACH/RoHS requirements in independent external labYour DICOTA contact partner professionally manages the project in all respects, coordinating all steps and ensuring all milestones are met. Our meetings and workshops ensure that nothing less than the perfect carry solution is created.
Happy customers
Customers from many industries are on the go with custom solutions by DICOTA and appreciate the resulting added value:
Consultancies
Banks and insurance companies
Sales organisations
Service organisations
Technical field service
Construction
Public sector
Public transport (Train, bus, etc.)
Military, fire brigade, police
Find the approach exciting? Contact your local sales team for more information or send us an email to [email protected]. . We look forward to hearing from you.