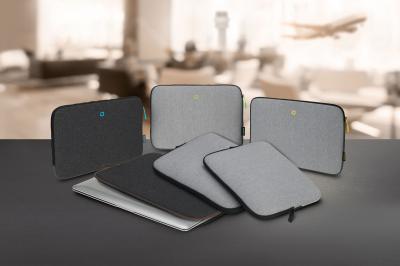 February 19, 2020| 221
A mobile lifestyle demands practical solutions.
The new URBAN and FLOW skins for notebooks offer a great way to simplify this lifestyle.
Due to the processing of robust, elastic neoprene the skins offers excellent protection, which fits perfectly to the respective notebook.
The design offers the perfect way to stow the sleeve anywhere, whether in your backpack, bag or eye-catchingly in your hand. The color or leather accents set great fashionable accents.