The SEEKER backpack is perfectly suited to a day at the office, followed by whatever else you might have planned for the rest of the day. The backpack is made from 16 to 19 recycled PET bottles and each of the four main compartments holds plenty of storage for work and leisure alike.
Find out more about how the SEEKER backpack allows you to carry things in comfort while keeping everything organised.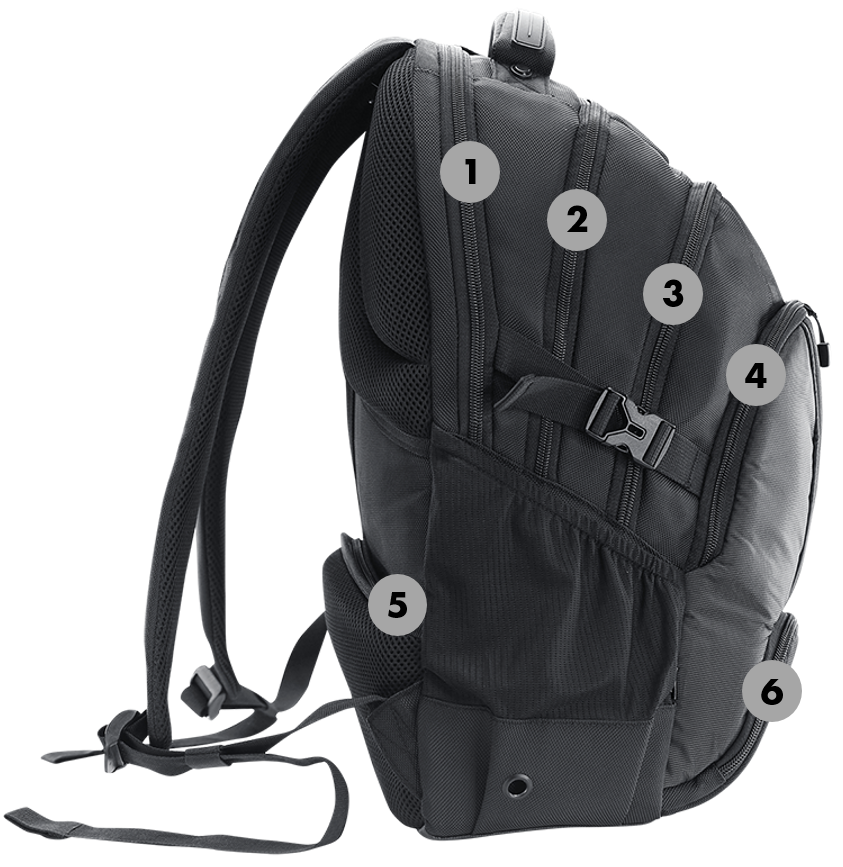 1: The lockable main compartment includes a Fit-all system, allowing laptops of various thicknesses to be transported securely. The elastic walls of the compartment stretch with the thickness of the laptop, holding it firmly. The strap allows you to secure the laptop against sliding out of the bag.
The tablet compartment can safely store devices up to 12.9".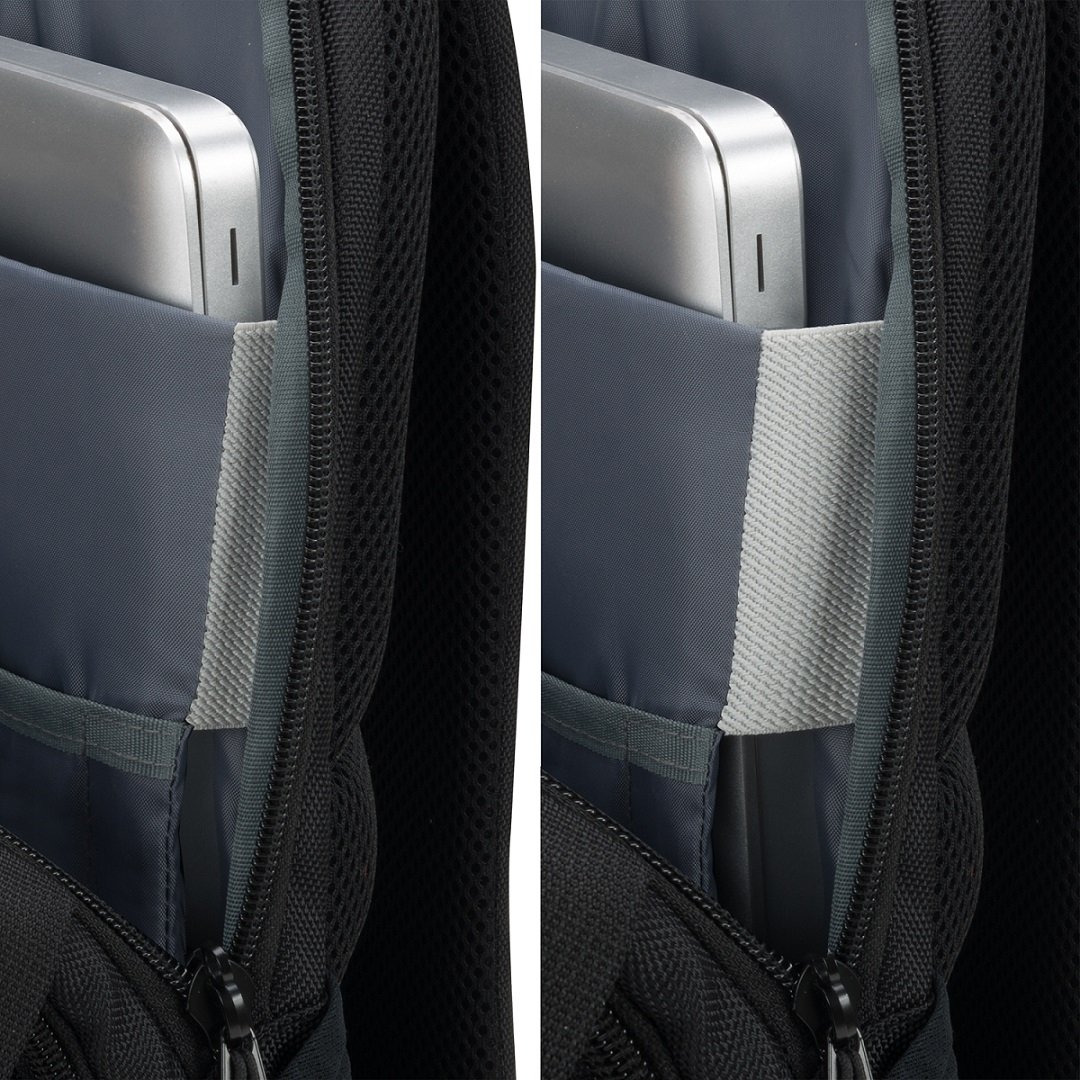 2: A mesh compartment lets your smartphone or headphones be stored without rattling around in the bag. There is also plenty of room for documents.
3: In the front part of the backpack is a nylex compartment, which can be used to protect sunglasses from scratches. This compartment can also hold documents and magazines.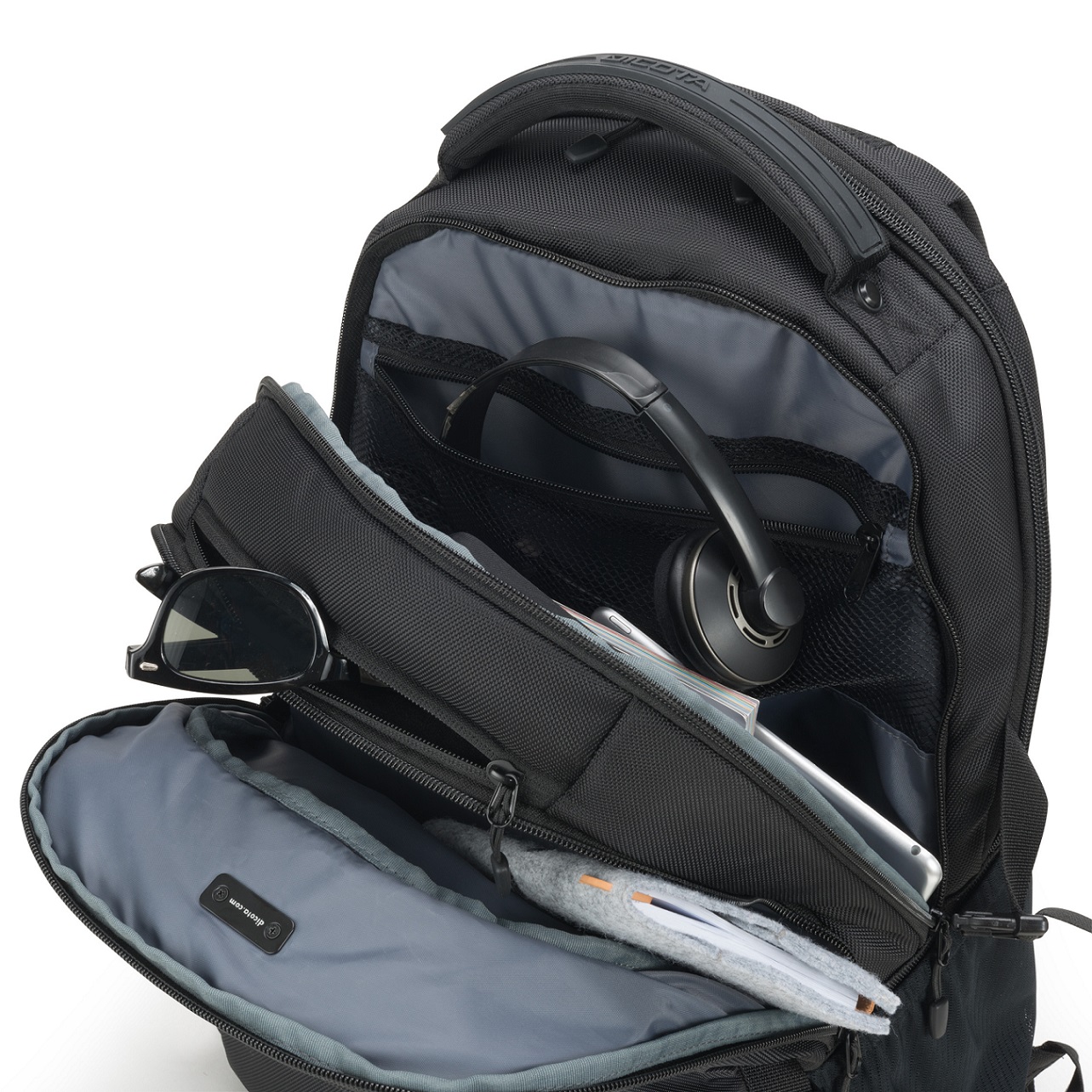 4: Separate pouches for pens, power banks, smartphones and other accessories mean that all your things can be stored properly organised and will not end up sliding around in the bottom of the bag. There is also a separate zip compartment with an integrated key holder.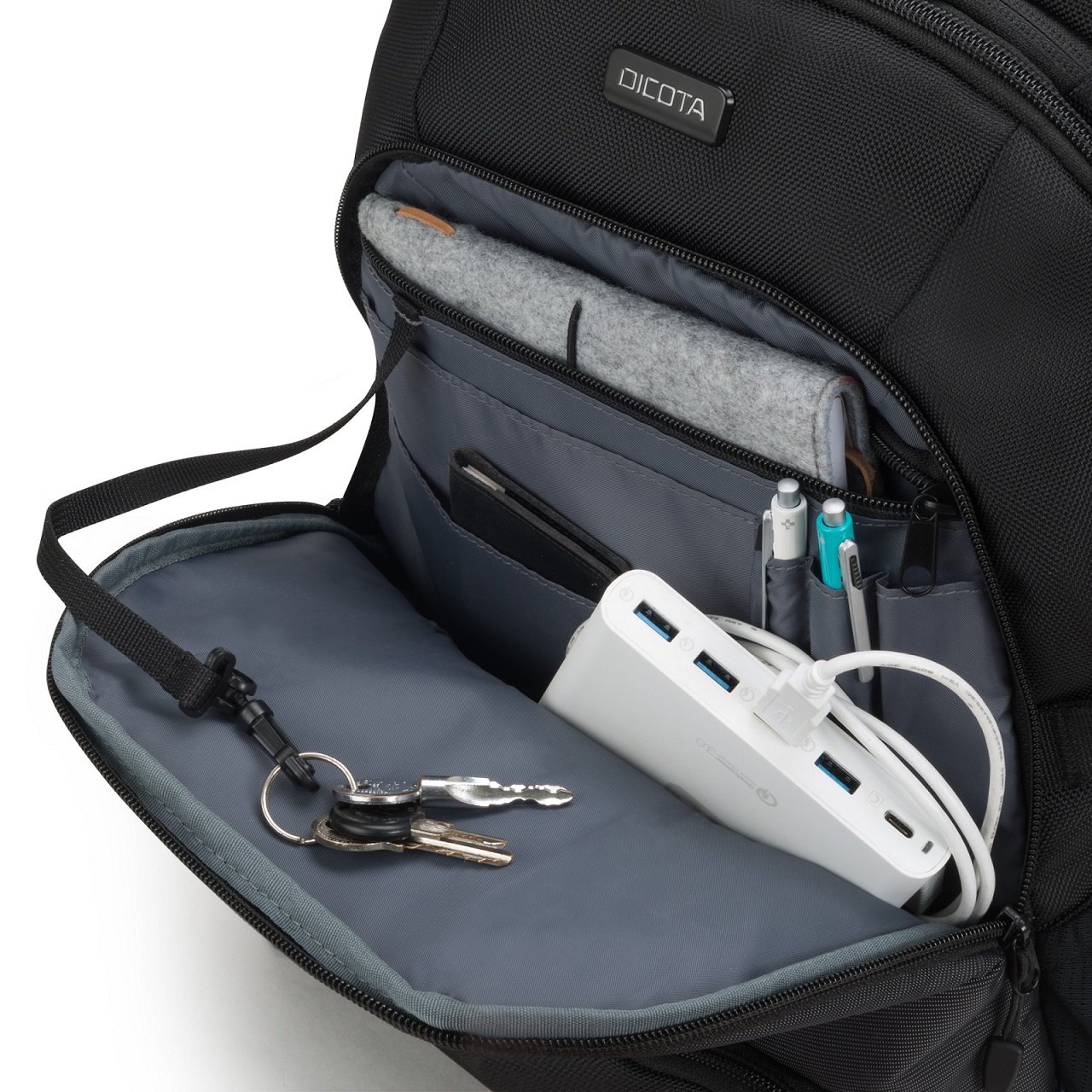 5: The hidden zip compartment on the back of the bag is a safe place to keep passports, wallets and other valuables. Ergonomic back padding, adjustable shoulder straps, an ergonomically shaped and padded carrying handle and a trolley strap all mean a high level of comfort.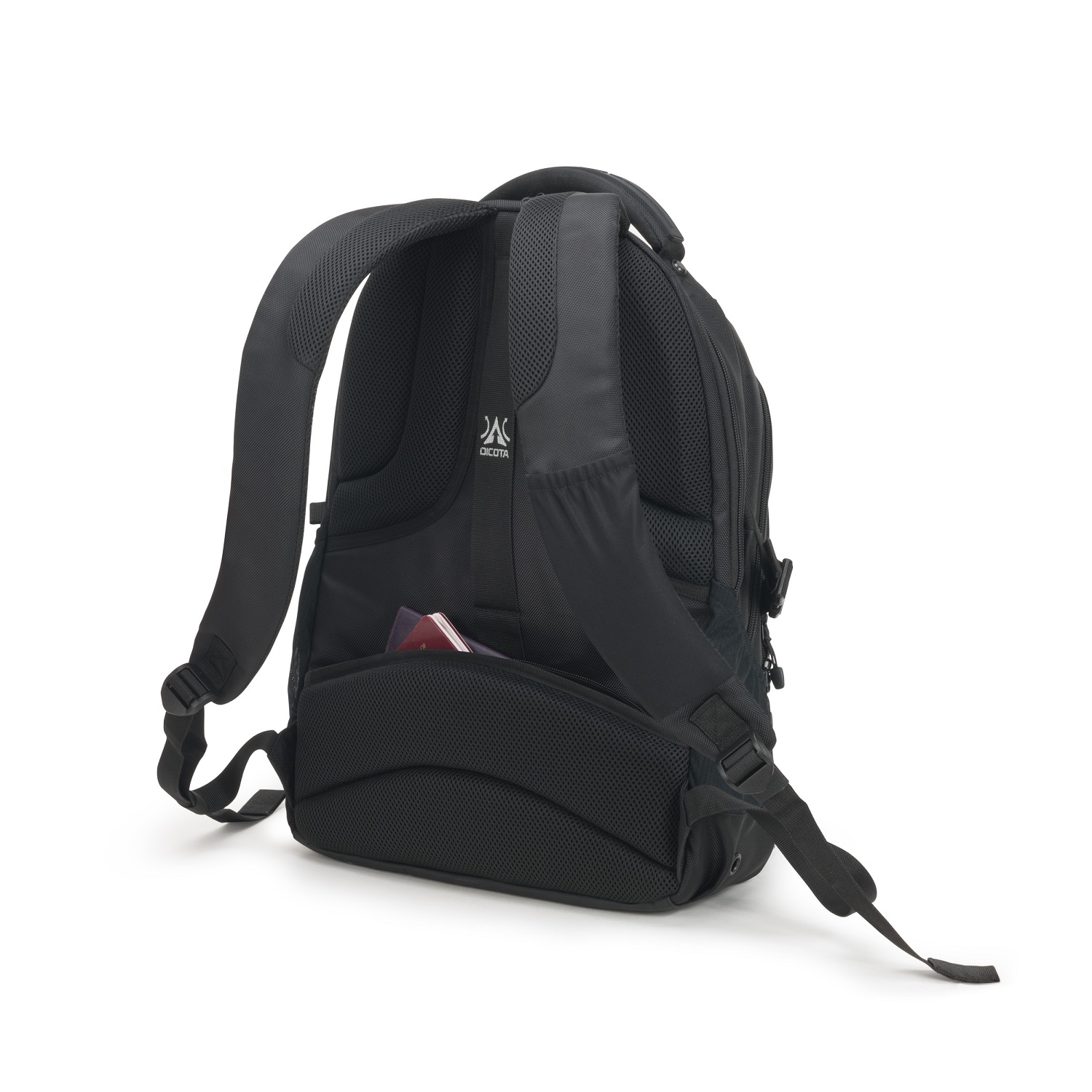 6: Cables and adaptors can be stored in the outermost pocket, helping to avoid tangles.
More useful information on the Seeker backpack can be found on the product webpage:
23.5 litre (13" - 15.6"): https://www.dicota.com/ch_de/eco-backpack-seeker-13-15-6-black.html
27 litre (15" - 17.3"): https://www.dicota.com/euro_en/eco-backpack-seeker-15-17-3-black.html