Maximum productivity - even from home
Working in the home office is the topic of the hour and is currently being implemented accordingly by more and more companies. Employees must be optimally equipped to do their job efficiently from home.
Some tips for working within your own four walls:
- A quiet, well-lit room
- Regular airing
- Ergonomic office furniture and sufficient working space
- High-performance IT equipment (monitor, laptop, headset, etc.)
- Matching accessories
- Internet connection, privacy and anti-virus programs
- Personal responsibility and discipline
"A craftsman is only as good as his tools" 
The proverb does not come out of nowhere, clever helpers are needed.
The workplace should be furnished as well as possible, making optimum use of the usually limited space. Besides proper furniture, the technical equipment should not be missing. Multiple solutions such as a power supply unit for charging several devices simultaneously, as well as ports for connecting all relevant devices are in demand.
The accessory products from DICOTA support you in mastering your everyday office life efficiently and optimally. If you have any questions, we will be happy to advise you on the phone and via Skype.
Maximum power - Universal charger for notebook, headset, smartphone and co.
Loading the required devices is a central issue. You need a power supply that has enough power to reliably and quickly charge other devices besides the notebook. The compact chargers from DICOTA fit perfectly on any work surface and charge up to 5 devices simultaneously.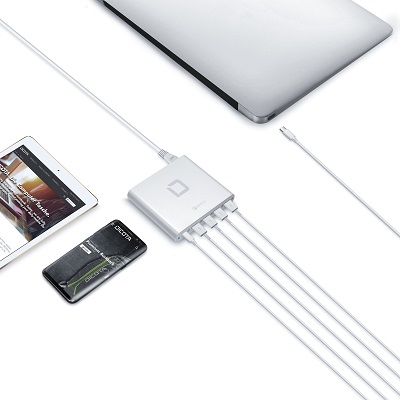 Full connectivity with USB- C - The ideal all-round solution for your home office
If you connect your notebook to a monitor and a printer and want to load data from a micro SD card at the same time, you will quickly reach your limits with the integrated connections. In order to create a desktop environment familiar to the office, DICOTA's dockings with up to 9 connection options offer an excellent solution. All relevant connections are integrated in a compact and light-weight solution that fit into any work surface, no matter how small it is.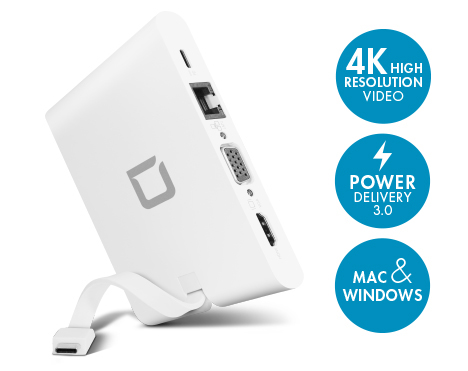 Versatile bags with first-class protection - Find the right bag
It is important that all items can be transported to and from the home office in an uncomplicated and well protected manner. It should be possible to store everything in the same bag: Notebook, mouse, headset, power supplies, writing utensils and much more.
Cleverly organized storage systems are an important part of DICOTA bags. We offer the right bag for every need. The easiest way to find yours is with our Productfinder 4.0.