Technical devices such as keyboards, office telephones and most important the smartphone are our daily companions. But they are also home to many bacteria and germs.
In 2018, a survey conducted by the consulting company Deloitte revealed that US citizens pick up their mobile phones about 52 times a day. Each time, we transfer germs, bacteria and other pathogens to the surface. In addition to visible marks, a film of bacteria also accumulates on the display. But there's no reason to panic, because most of the time it's bacteria from the skin and mouth. And these are often bacteria that are completely natural. If the immune system is intact, the risk of getting sick is also rather low.
Nevertheless, especially in the current situation, it is important to clean your smartphone once or twice a day. Antibacterial cleaning cloths, for example, are suitable for this purpose.
Modern mobile phone displays are treated with an oil-repellent layer to prevent dirt and fingerprints. To protect them, many manufacturers advise against treating the smartphone with alcohol or hydrogen peroxide.
This is why DICOTA offers two options of antibacterial cleaning wipes without alcohol and ammonia: An option in an ideal travel size and the somewhat larger tub, which is especially suitable for the office: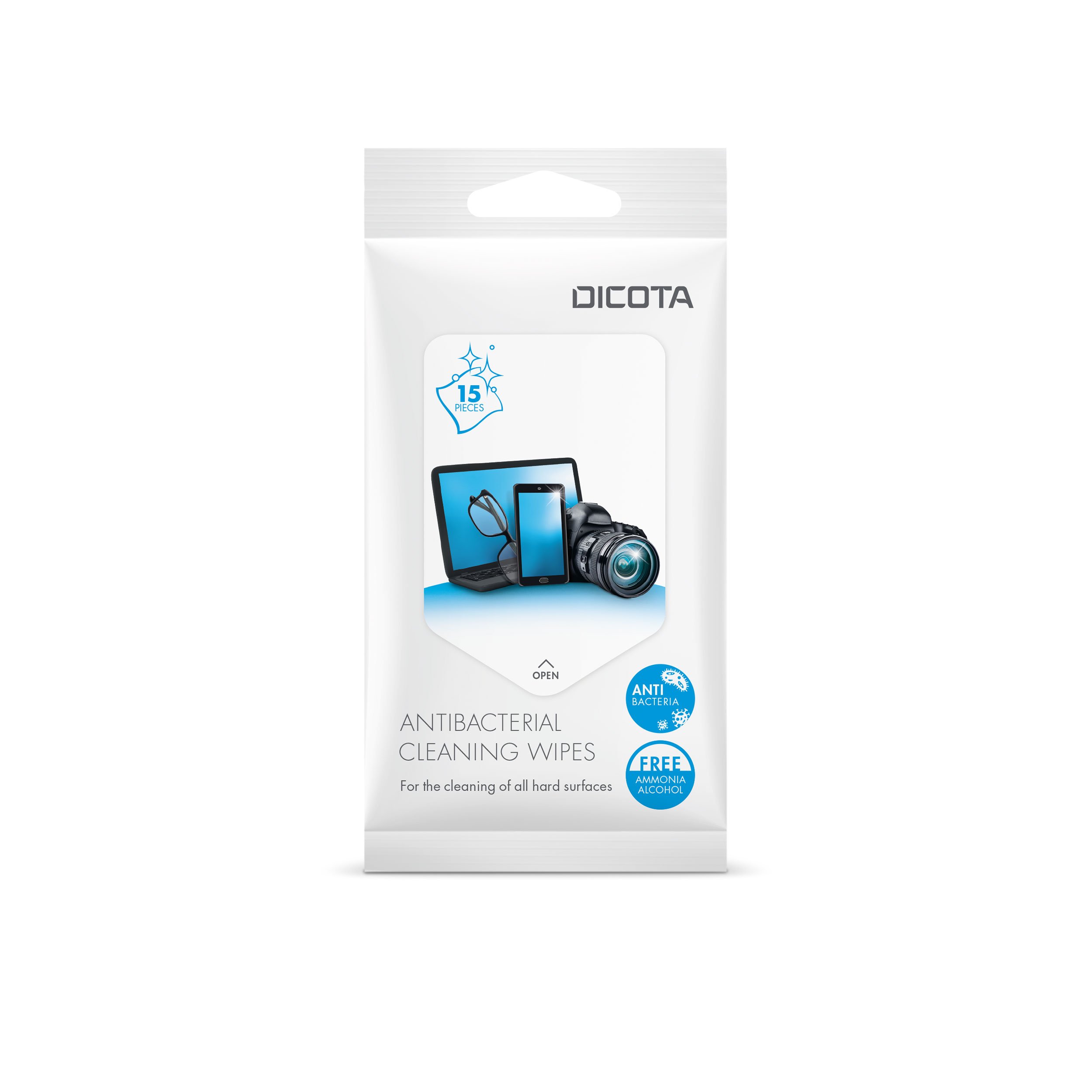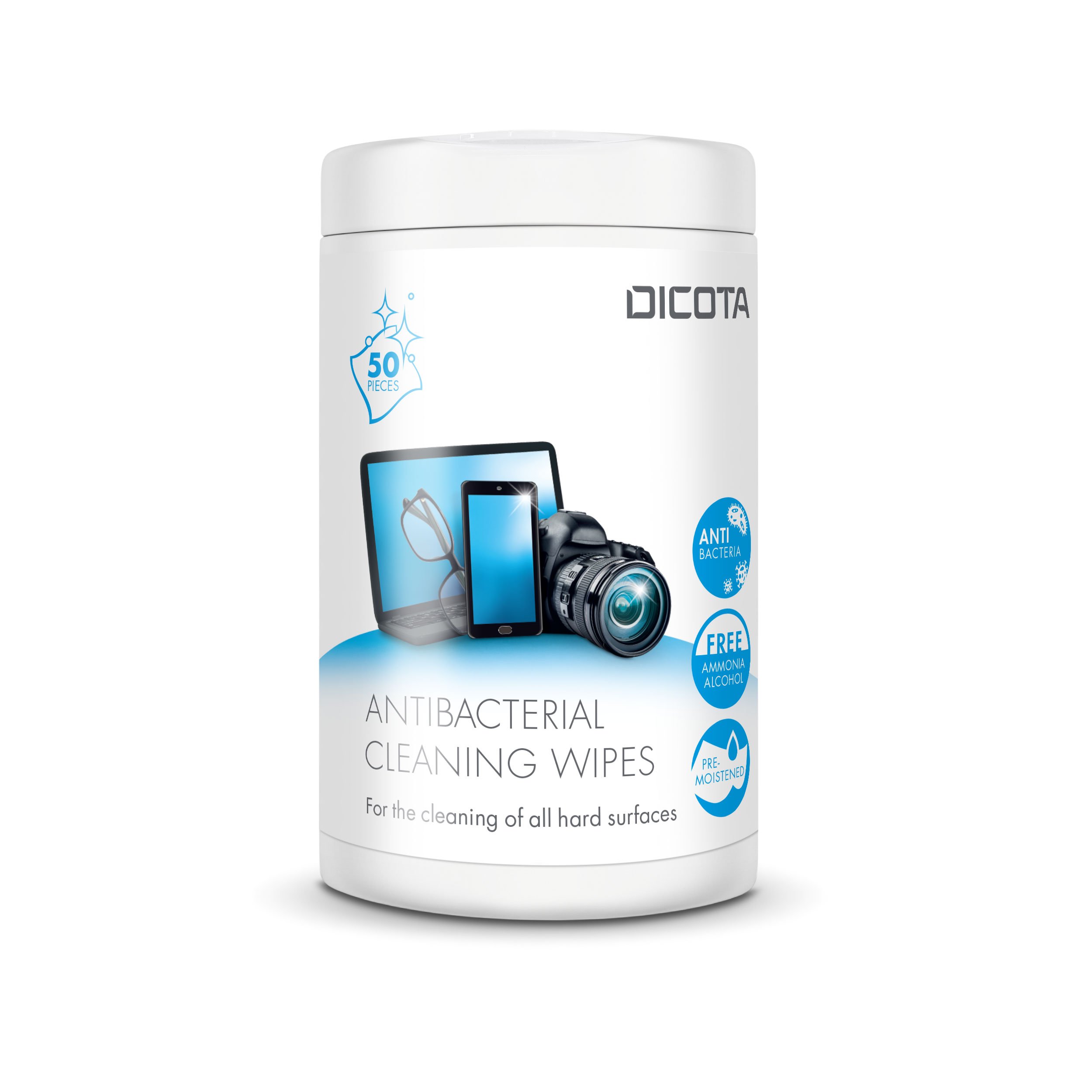 The cloths can be used universally. For example, they can also be used to clean door handles or glasses.
Find more information about the products here:
https://www.dicota.com/ch_de/antibacterial-surface-cleaning-wipes-pack-15-pieces.html
https://www.dicota.com/ch_de/antibacterial-surface-cleaning-wipes-tub-50-pieces.html